Chiropractor David Livingston D.C.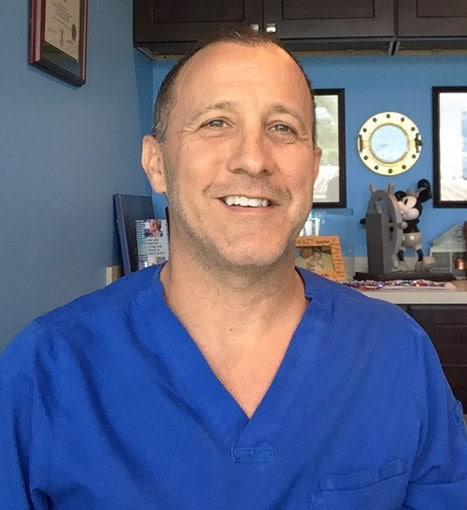 Hi, my name is David Livingston, D.C. and I am a Chiropractic Physician by trade but have realized over my 30 years in my field that my patients required a more comprehensive approach to their conditions; this has and continues to be my purpose.  I therefore continued to search for therapies which made sense and were non-surgical. Stem Cell Therapy has helped our patients to regenerate their joints; SpineMED® Computerized Spinal Decompression has reduced symptoms of Spinal Stenosis, Sciatica and lower back pain; Physical Therapy has rehabilitated our patients' weakened muscles allowing their bodies to move the way it was designed; Massage Therapy relaxes tightened muscles and increased our Patients' feeling of well-being; Chiropractic continues to reduce spinal degeneration and restore spinal health; Spinal braces to maintain our patients' improvements while at home; Juice Plus® Whole Food Supplementation very successfully has provided nutritional support to our patients thereby reducing the need for toxic vitamins.
Doctor of Physical Therapy Heather Previll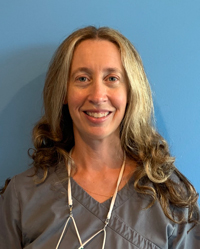 EDUCATION:
• Bachelors of Science Rutgers
• Masters of PT Dominican College
• Doctor of PT Arcadia
• Certified in IASTM
• Certified in Kinesio Taping
• Strain Counter Strain Certified
MISCELLANEOUS:
• Fluent in French
Physical Therapist Assistant Dana Noel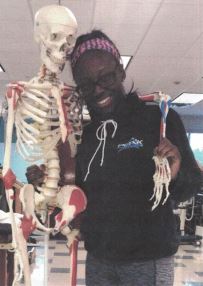 My name is Dana Noel and I'm a Licensed Physical Therapist Assistant. I was born in Montreal, Canada but raised in Boynton Beach, FL. On my spare time, I enjoy weight training, traveling/site-seeing, and going to the beach. I am also pursuing a career as a professional beach volleyball player.
As we all know, playing any sport requires persistent care of your mental and physical well-being. For physical therapy, I have been able to not only minimize my pain, but enhance my strength, stabilize my spine, and increase my endurance so I can perform at my highest level. And that's what I want for my patients, even if it's not a sport but something as simple as walking or going up the stairs without pain. It's something. The worst feeling is not being able to participate in an activity you love due to a physical limitation that could've been prevented or treated.
I love being a PTA because it has taught me to not only view the body as a whole but to also understand the importance of trouble-shooting and finding the root of the cause to someone's pain and/or imbalances. Everyone should have the opportunity to feel good and be PAIN-FREE, and being a part of the process for me, means everything. My goal is to continue to learn as much as I can, educate and help as much as I can, and put a smile on someone's face as much as I can.
Occupational Therapist Janika Guillaume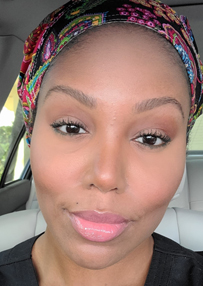 I am a dedicated Master Level Occupational Therapist with a compassionate approach to assisting those struggling with life's basic activities.
EDUCATION:
• Masters of Science in Occupational Therapy
• B.S. in Interdisciplinary Studies with concentration in Health Administration
• B.S. IN Occupational Therapy
• A.S. in Occupational Therapy
Certified Occupational Therapist Assistant Nathalia Silva
Hi, my name is Nathalia Silva and I'm a mom to 2 amazing teens! In 2014, I graduated from Keiser University Fort Lauderdale with an A.S. in Occupational Therapist Assistant and then achieved my Masters in Occupational Therapy in 2018. Apart from my passion for the profession, I love dancing, watching the sunset with my family and eating some jelly beans.
Licensed Massage Therapist Alfredo Silva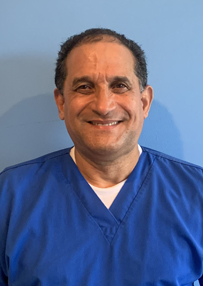 Patient Coordinator Tia

Hi, my name is Tia and I am one of our patient coordinators. Since I was five years old, I have been a patient in this office and love working here.
How may I be of your assistance?
Patient Coordinator Caroline

OFFICE HOURS
---
Monday
8:30am - 4:00pm
---
Tuesday
8:30am - 1:00pm
---
Wednesday
8:30am - 4:00pm
---
Thursday
8:30am - 1:00pm
---
Friday
8:30am - 4:00pm
---
Saturday
Closed