Chiropractor David Livingston D.C.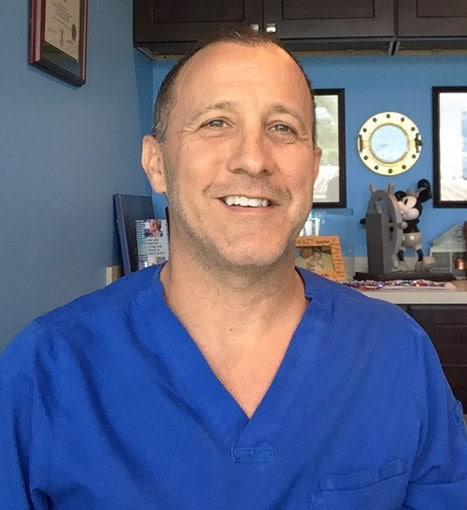 Hi, my name is David Livingston and I am a Florida-licensed Chiropractic Physician practicing in Delray Beach since 1996. Originally from New York, I sought the Florida lifestyle many years ago and built both a loving family and successful practice.
Over the past few decades, I have amassed a great deal of experience in the field of spinal and extremity conditions such as spinal stenosis, arthritis, herniated discs, sciatic, bursitis, tendonitis, neck pain, back pain, extremity numbness, auto-accident injuries, and weakness.
My extended time in practice has allowed me to try many different types of treatments and technologies, some of which failed to help my patients, but most have created great outcomes. With this vast experience, I've created my Secret Sauce for each individual patient who enters my clinic with his/her own individual needs.
I am also a big believer in medical technology in the way of SpineMED® Computerized Spinal Decompression, Summus Class IV Medical Laser®, Chattanooga® Ultrasound, and electronic stimulation and vibration therapies. Furthermore, my passion is to see you return to your activities quickly and permanently. I make certain that my staff teaches each patient how to self-treat after discharge which extends the achieved benefits. As you can see, I am very active in all my patients' care. Let's see if we can help you and if not, we will get you to one of the many local practitioners who can. Fair?
Doctor of Physical Therapy Heather Previll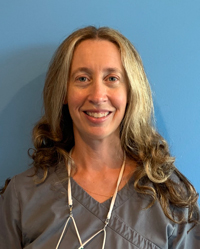 EDUCATION:
• Bachelors of Science Rutgers
• Masters of PT Dominican College
• Doctor of PT Arcadia
• Certified in IASTM
• Certified in Kinesio Taping
• Strain Counter Strain Certified
MISCELLANEOUS:
• Fluent in French
Licensed Massage Therapist Alfredo Silva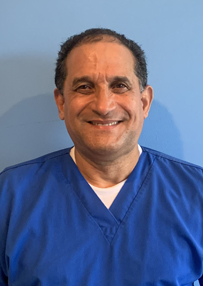 Alfredo has been with us for almost two decades and it's been told to us that his hands are like gold and that he always finds the spots! He is fluent in Spanish.
Patient Coordinator Caroline

Caroline has excelled in the medical field since 2002 and continues her education in the new technologies we bring to the clinic for our patients. She is certified in both Summus Medical Laser® and SpineMED® Computerized Spinal Decompression. Caroline also gets super excited when patients reach their therapy goals and will
always go the extra mile to solve each patients' concerns. She is also fluent in French.
Occupational Therapist Danielle Gilkey, MOTL

Danielle comes to us from Michigan and has been a Master in Occupational Therapy since 2010 when she attended Baker College in Flint Michigan.
Danielle has since shown us her expertise in working with the upper extremities.
Strength & Conditioning Specialist Carol

Carol has become a productive team member and loves to see patients return to their previous activities without less or no pain or restrictions. What makes Carol different is her background as a Certified Personal Trainer, and her experience in special populations post-rehabilitation. Carol is also a strength and conditioning specialist, a fitness test specialist, and an expert in nutritional education. She is also fluent in Spanish.
OFFICE HOURS
---
Monday
9:00am - 4:00pm
---
Tuesday
9:00am - 1:00pm
---
Wednesday
9:00am - 4:00pm
---
Thursday
9:00am - 1:00pm
---
Friday
9:00am - 4:00pm
---
Saturday
Closed
Advanced Therapy Center of Delray Beach
15127 Jog Road STE 210
Delray Beach, FL 33446
(561) 498-1098